Is business lazy with respect to climate change technologies?
10 December 2009
Darren Willman
3 Comments
At the technology working group at the Road to Copenhagen 3 conference in Malmo, Sweden, a point was raised by the corporate stakeholders in the group.  It was the argument that governments need to develop a framework for business to develop technologies for climate change.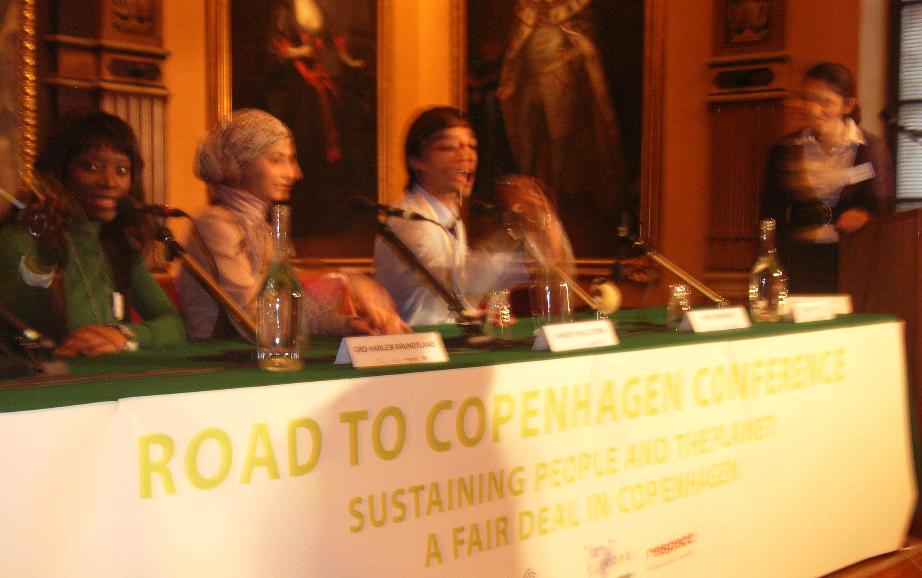 When asked what the framework was to include, representatives from the corporate sector suggested unrealistic expectations and laziness towards being active in the development and marketability of climate change technologies.  The panel asked the framework to include: policies to provide predictability, provision of subsidies and setting strategic goals.
Policies to provide predictability
Business fears uncertainty in this new area of climate change and the environment.  Tax systems were specifically mentioned, but also cap-and-trade systems, the energy portfolio and other factors apply.  Furthermore, the whole point of the climate change issue is that there is fast-growing uncertainty in our climate patterns and a growing frequency in natural disasters and climate-related costs.
Our world is changing at an increasingly rapid rate; organizations must constantly be learning and developing.  This is the case regardless of government influence or issue.  Shell is famous for its global trends scenario development.  Companies are expected to assess and understand the external environment, and manage the risks themselves.  There is an entire management discipline dedicated to leading and dealing with uncertainty.  Business has had to respond to a financial and economic crisis.  Business has had to respond to breakthrough new products and technologies that arrived and transformed markets.  Business cannot expect predictability from governments on climate change when it has never expected it from elsewhere.
Provision of subsidies
The ultimate goal for business is to satisfy shareholders.  It is of the opinion that the development of climate change technologies is either unprofitable, or hard to profit from.  It commands governments to provide subsidies to the development of such technologies to get them to market.
Subsidies are in fact a luxury that business is hoping to take advantage from.  The WWF Climate Savers companies can testify this.  HP has developed profitable video conferencing technology; Johnson & Johnson has started 80 projects in only 5 years with an innovative capital project funding model. Sagawa Express in Japan has decided itself that it needs compressed natural gas trucks in its fleet instead of diesel and is building its own filling stations.
Setting strategic goals
Business feels like it needs direction from governments in how it chooses the technologies to develop.  But again, this is not necessary and has not been needed in the past.  Standard Chartered Bank did not need any governmental direction to initiative its HIV Champions network or run behavior change campaigns.  Novo Nordisk is adamant in its moral responsibility to save lives in locations where insulin is too expensive.  Timberland has banned bottled water from all their global offices.  This was all done without a strategic agenda coming from government.
This is a case of excuses, lack of initiative, poor foresight and slow responsiveness.  The climate change issue has far passed its tipping point.  As we have seen from the WWF Climate Savers companies and other companies like Osram, Toyota, Whirlpool and Allianz, while politicians discuss a negotiated deal at COP-15 in Copenhagen, business has no excuse to wait.  It needs to act.
在瑞典Malmo的"通往哥本哈根•三"会议上,技术工程小组里一些企业利益相关者提出了一个观点。这个观点是政府应该提出一个架构,以帮助企业发展改善气候变化问题的相关技术。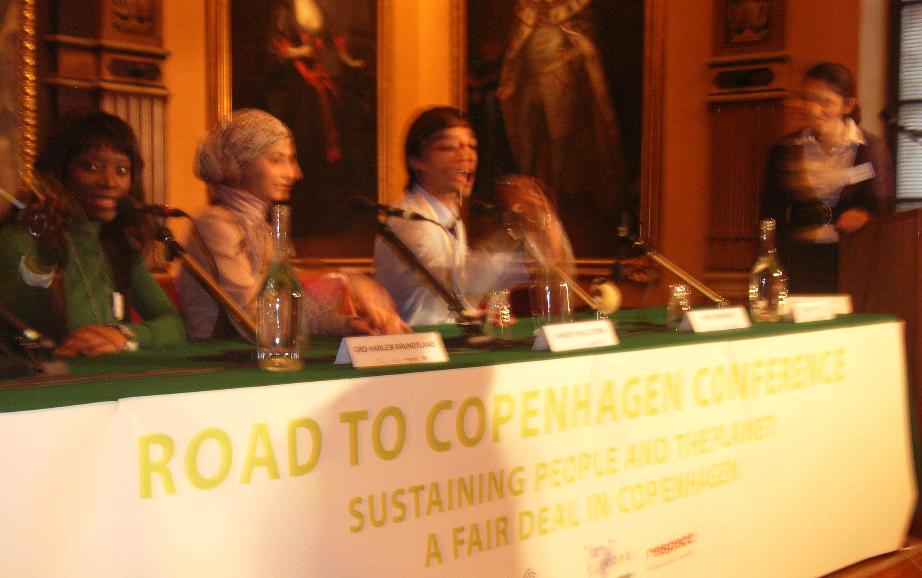 当问及架构应包含的内容时,这些来自企业一方的代表们提出了一些不切实际的期望,同时表现出了在气候变化相关技术的发展与市场化方面的消极懈怠态度。这一部分人要求架构中包含可预测性政策的提供,补助金的提供和战略性目标的设定。
提供可预测性的政策
企业担心在气候变化和环境这些新领域中的不确定性。他们特别提到了税收系统的问题,同时也提及了农业和贸易系统,能源部长一职和其它因素。此外,以后变化问题的核心是,气候发展轨迹中的不确定性在迅速加剧,同时人们愈加频繁地为自然灾害和气候相关问题付出代价。
我们的世界正在以越来越快的速度发生着变化;各种组织必须不断地学习和进步。这种情况是不受政府影响和政府问题左右的。壳牌公司因其全球导向前瞻性的发展而闻名于世。各公司应当自主地评估和了解外部环境,并自主地应对风险。这是引导公司去对应不确定性的整个管理准则。企业必须要应对金融和经济危机。企业必须要应对在新产品,新技术上实现突破的问题,而这些产品和技术是要投放市场并最终改变市场的。在无法从其他途径获得对气候变化的预测性的情况下,企业也不能将希望寄予政府。
补助金的提供
商业活动的最终目的是使投资者满意。正是由于这个原因,与气候变化的相关技术的发展要不就是不盈利的,要不就是难以盈利的。因此要求政府给这种技术的发展提供补助金来将它们投放市场。
事实上,对企业来说补助金是一种可以加以利用的奢侈品。参与世界自然基金会保护环境项目的公司可以证明这一点。惠普公司已经发展出了可盈利的视频会议技术;强生公司通过一个创新型的项目集资模型在短短五年内开展了80个项目。日本的佐川急便株式会社已经决定在快递服务中使用以压缩自然气为燃料的卡车来代替燃油车,并同时在建造专属的填埋站。
设定战略性目标
企业认为它们在如何选择和发展技术的问题上需要政府的引导。但是需要重申的是,这是不必要的,也没有过先例。渣打银行在没有政府指引的情况下自主建立了"抗击艾滋病"网络或者是开展了"改变行为"的活动。诺和诺德制药公司在胰岛素价格昂贵的地区开展救助病人的活动,坚决地担负起了它的道德责任。这些都是在政府没有提出战略性日程的前提下完成的。
这次事件是有关团体一味找借口,缺乏自主性和前瞻性,反应迟钝懈怠的表现。气候变化问题已大大超过它的临界点。正如我们从参与世界自然基金会保护环境项目的企业和其他企业欧司朗公司,大众汽车公司,惠而浦公司和安联公司等那里看到的,当政治家门在哥本哈根的COP-15会议上讨论通过谈判达成协议时,企业家们没有借口袖手旁观。解决气候变化问题需要行动。
在瑞典Malmo的"通往哥本哈根•三"會議上,技術工程小組裡一些企業利益相關者提出了一個觀點。這個觀點是政府應該提出一個架構,以幫助企業發展改善氣候變化問題的相關技術。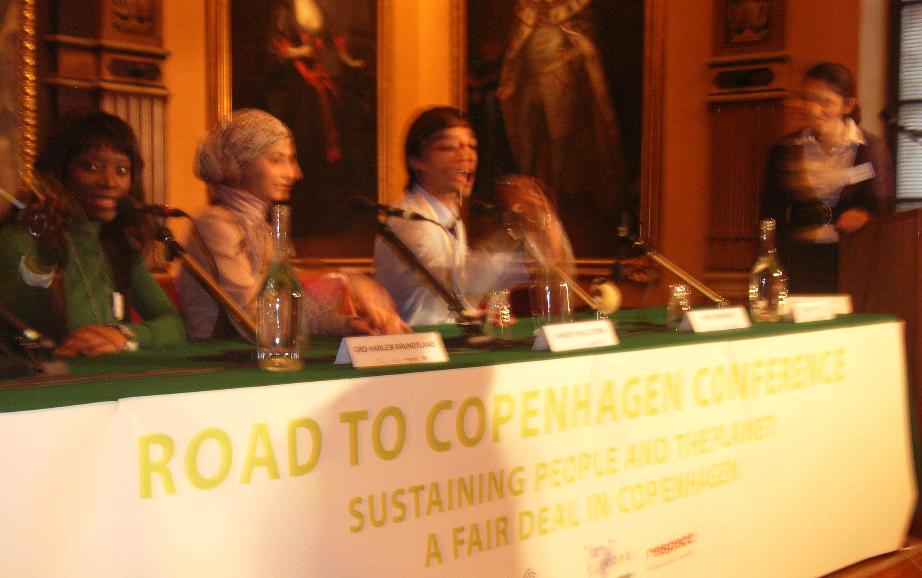 當問及架構應包含的內容時,這些來自企業一方的代表們提出了一些不切實際的期望,同時表現出了在氣候變化相關技術的發展與市場化方面的消極懈怠態度。這一部分人要求架構中包含可預測性政策的提供,補助金的提供和戰略性目標的設定。
提供可預測性的政策
企業擔心在氣候變化和環境這些新領域中的不確定性。他們特別提到了稅收系統的問題,同時也提及了農業和貿易系統,能源部長一職和其它因素。此外,以後變化問題的核心是,氣候發展軌跡中的不確定性在迅速加劇,同時人們愈加頻繁地為自然災害和氣候相關問題付出代價。
我們的世界正在以越來越快的速度發生著變化;各種組織必須不斷地學習和進步。這種情況是不受政府影響和政府問題左右的。殻牌公司因其全球導向前瞻性的發展而聞名於世。各公司應當自主地評估和瞭解外部環境,並自主地應對風險。這是引導公司去對應不確定性的整個管理准則。企業必須要應對金融和經濟危機。企業必須要應對在新產品,新技術上實現突破的問題,而這些產品和技術是要投放市場並最終改變市場的。在無法從其他途徑獲得對氣候變化的預測性的情況下,企業也不能將希望寄予政府。
補助金的提供
商業活動的最終目的是使投資者滿意。正是由於這個原因,與氣候變化的相關技術的發展要不就是不盈利的,要不就是難以盈利的。因此要求政府給這種技術的發展提供補助金來將它們投放市場。
事實上,對企業來說補助金是一種可以加以利用的奢侈品。參與世界自然基金會保護環境項目的公司可以證明這一點。惠普公司已經發展出了可盈利的視頻會議技術;強生公司通過一個創新型的項目集資模型在短短五年內開展了80個項目。日本的佐川急便株式會社已經決定在快遞服務中使用以壓縮自然氣為燃料的卡車來代替燃油車,並同時在建造專屬的填埋站。
設定戰略性目標
企業認為它們在如何選擇和發展技術的問題上需要政府的引導。但是需要重申的是,這是不必要的,也沒有過先例。渣打銀行在沒有政府指引的情況下自主建立了"抗擊艾滋病"網絡或者是開展了"改變行為"的活動。諾和諾德制藥公司在胰島素價格昂貴的地區開展救助病人的活動,堅決地擔負起了它的道德責任。這些都是在政府沒有提出戰略性日程的前提下完成的。
這次事件是有關團體一味找藉口,缺乏自主性和前瞻性,反應遲鈍懈怠的表現。氣候變化問題已大大超過它的臨界點。正如我們從參與世界自然基金會保護環境項目的企業和其他企業歐司朗公司,大眾汽車公司,惠而浦公司和安聯公司等那裡看到的,當政治家門在哥本哈根的COP-15會議上討論通過談判達成協議時,企業家們沒有藉口袖手旁觀。解決氣候變化問題需要行動。
Durante la conferencia en Malmo, Suecia (Road to Copenhagen 3) en el grupo trabajando en la tecnología, las partes interesadas en la empresa hicieron énfasis en un punto: que los gobiernos necesitan desarrollar un marco para que las empresas desarrollen tecnologías para el cambio climático.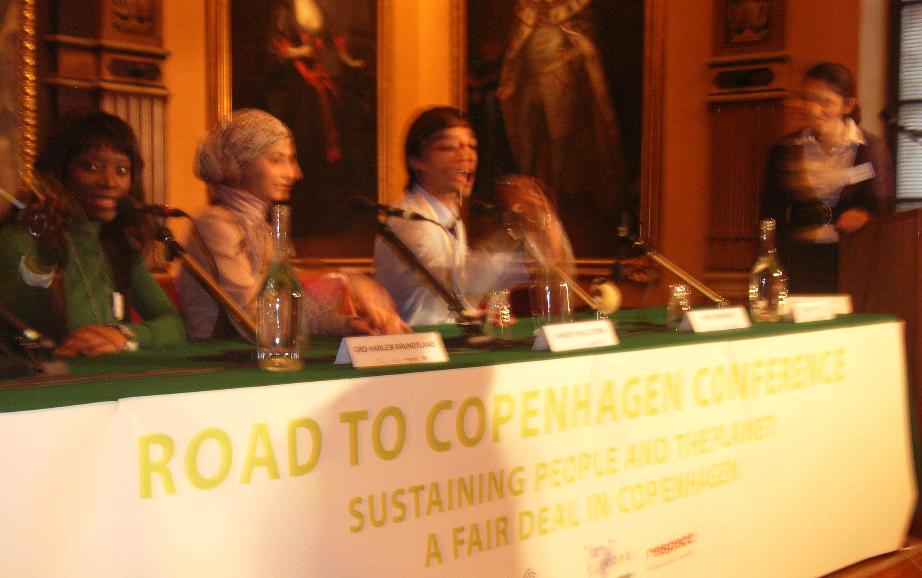 Cuando se les preguntó qué debería incluir este marco, los representantes del sector corporativo sugirieron expectativas irreales y mostraron pereza frente al ser proactivos en el desarrollo y comercialización de tecnologías para el cambio climático. El panel pidió que el marco incluyera políticas para proveer previsibilidad, subsidios y metas estratégicas.
Políticas para proveer previsibilidad
Las empresas le temen a la incertidumbre en este nueva área relacionada con el cambio climático y el ambiente. Los sistemas fiscales fueron específicamente mencionados, pero también lo fueron el sistema de fijación de límites máximos e intercambio de los derechos de emisión, el tema de la energía y otros factores más. Además, el punto del cambio climático es que existe una creciente incertidumbre en nuestros patrones climáticos y una frecuencia creciente en desastres naturales y costos relacionados con el clima.
Nuestro mundo está cambiando a un ritmo acelerado; las organizaciones deben estar constantemente aprendiendo y desarrollándose. Usualmente este es el caso, independientemente de la influencia del gobierno. Shell es famoso por el desarrollo de su escenario basado en las tendencias globales. Se espera que las compañías evalúen y entiendan el ambiente externo, y que manejen el riesgo ellas mismas. Existe toda una disciplina dedicada a conducir y a lidiar con la incertidumbre. Las empresas han tenido que responder a una crisis económica y financiera. Las empresas han tenido que responder a las novedades en productos y tecnologías que transformaron los mercados. Las empresas no pueden esperar previsibilidad de parte de los gobiernos en relación al cambio climático cuando no la han esperado en ningún otro momento.
Subsidios
La meta final de las empresas es satisfacer a los interesados en ella. La opinión existente es que el desarrollo de tecnologías para el cambio climático no es rentable o es difícil sacar provecho de ellas. Esto obliga a los gobiernos a proveer subsidios para el desarrollo de dichas tecnologías para llevarlas al mercado.
Los subsidios son, de hecho, un lujo del cual las empresas esperan aprovecharse. Las empresas del grupo "WWF Climate Savers" pueden comprobarlo. HP ha desarrollado tecnología de video conferencia rentable; Johnson&Johnson ha empezado 80 proyectos en tan sólo cinco años con un innovador modelo de fondos. Sagawa Express en Japón ha decidido que necesita camiones de gas natural comprimido en su flota en lugar de diesel y está construyendo sus propias estaciones de servicio.
Metas estratégicas
Las empresas sienten que necesitan de los gobiernos dirección sobre cómo elegir el desarrollo de las tecnologías. Pero, una vez más, esto no es necesario y no ha sido necesario en el pasado. Standard Chartered Bank no necesitó ninguna dirección de parte del gobierno para iniciar su red de campeones con VIH o para lanzar campañas enfocadas en el cambio de actitud. Novo Nordisk es firme en su responsabilidad moral ligada a salvar vidas en lugares donde la insulina es demasiado costosa. Timberland ha prohibido el agua embotellada en sus oficinas a nivel global. Todo esto fue hecho sin una planeación estratégica proveniente de ningún gobierno.
Estos son casos de excusas, de falta de iniciativa, de visión pobre y de respuestas lentas. Pero, como hemos visto con empresas como las del grupo "WWF Climate Savers" y otras como Osram, Toyota, Whirlpool y Allianz, mientras los políticos discuten un acuerdo negociado en la COP-15 en Copenhague, las empresas no tienen excusa para esperar. Necesitan actuar.