Grundfos' "Future Now" depends on COP-15
14 December 2009
Darren Willman
No Comment
Danish pump manufacturer Grundfos is taking an active role in activism and political pressure on governments to make a deal at COP-15.  A deal at COP-15 is core to its business advantage, which will dictate its success and growth long-term.
Yesterday at the Bright Green Forum, Grundfos CEO presented the "Future Now" report to the President of Denmark.  The report was a collection of actions and signatures of Danes.  It was the size of an Encyclopedia, a symbol of the enormous public support behind the need for a climate agreement this week.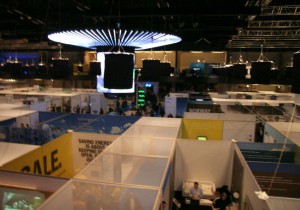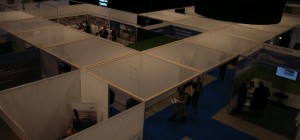 In March 2009, Grundfos launched the "Future Now" program in Denmark as a brand positioning campaign around the climate change issue.  Employees would share day-to-day ideas on how to live more environmentally sustainable lives.  It collected hundreds of entries and ideas, which it turned into an internal online platform to engage staff around green living ideas.
It then branched out to the public, collecting ideas from the public.  Positioning itself as partners of major events, it was able to reach a large and diverse audience.  It encouraged the public to write their actions but also videos and other forms of media.  It also attracted signatures of all individuals who were committing to sustainable actions and believed in the need for a COP-15 agreement.
It is not normal you see a company engaging in activism.  But for Grundfos COP-15 is a particularly crucial deal.  Its products are already priced higher than its competitors, and it has been sensitive to environmental issues like climate change for over 5 years.  If a deal is done, Grundfos products become extremely interesting to the consumer.  Grundfos business is also heavily driven by the construction industry, which is facing major issues in the coming decade.  These are two major challenges that can be turned from threats to opportunities depending on the outcome of COP-15.
Grundfos is aiming for this act of political pressure and activism to pressure a deal to be struck in Copenhagen.  Without a deal, Grundfos continues to operate in dangerous technology.  It is a smart company with a conservative and long-term approach, but the construction industry is heading for a long and tiring downturn, with consolidation set to occur and efficiencies absolutely crucial.  Let's hope Grundfos can prosper.