Insider Report: Microsoft and Climate Change
27 December 2009
Lucy Symons
No Comment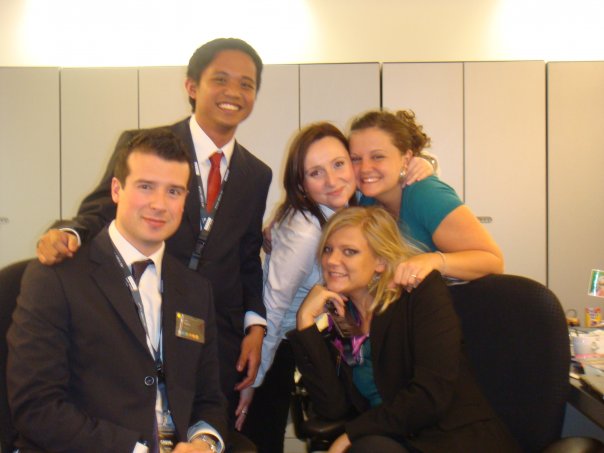 I was fortunate enough to have coordinated Microsoft's involvement of 20 senior executives and directors at COP15 giving me an insight into the conference and the company's approach towards it.
During this fantastic experience, one thing struck me. To all the skeptics out there, like me a few months ago, businesses do have a voice in this debate and many of them are very serious about contributing to solve climate change. Numerous people were laughing at me when I was telling them that I was working on environmental initiatives at the company, questioning its incentives and its contribution. Well it appears that Microsoft is serious about it. Their formal attempt to be environmentally sustainable is recent – 2 years old – but real. I talked to the directors and some of them have a greener lifestyle than many of us out there: they are vegetarian, recycle their waste, work from home most of the time to avoid using the car or the bus, limit their business travels to 4 times a year, etc.
On the business side, Microsoft is working to have an integrated approach to environmental sustainability. The company is serious about their own CO2 emissions as most of its subsidiaries around the world are voluntary reducing their emissions by 10% just for this fiscal year. It's a first step but it's twice as much in 1 year as what the developed countries agreed to do over 7 years with the Kyoto Protocol. Here is just one example of what the company, like many others, can do: Eye On Earth, a free web tool that allows anyone to check the air and beach quality in 32 European countries.
I am not writing this to advertise Microsoft's initiatives, I am just witnessing from inside how this corporation, and without any doubt many others, is addressing the issue. Some companies do it just as an attempt to improve their reputation, but some go way further. For those who remember 1997 when the Kyoto protocol was adopted, one of the major changes today is this one: many companies are ready today to support real efforts to fight climate change because they understood that it's in their interest. Energy efficiency for instance helps them save a tremendous amount of money. Will these efforts be sufficient? The future will tell…